Just a couple of weeks old, Garcia's Tortilla House is becoming a must-eat location (at least for Glimpses)  in Charleston. With their own freshly made tortillas, Garcia's is creating delicious breakfast and lunch tacos that should not be missed.
Family run by super-nice people, this little shop on
Spring Street
 is a real find. With their own tortilla-making machine, the tacos are unlike any other in town (no matter how much we like Santi's!). There's so little time between the tortillas being made and the tasty tacos being served, it's hard to imagine a better taco eating experience.
The tortilla machine is a bit of a marvel  — after the dough is put in the top, it's flattened and then sent down a series of rotating platforms on which it is baked — being automatically flipped as it descends to each new level. By the time it reaches the bottom, the tortilla is fully baked. It's then cooled a bit on a little conveyor belt and sent to a waiting basket… from which it's hustled into the kitchen to form the base of a delicious meal.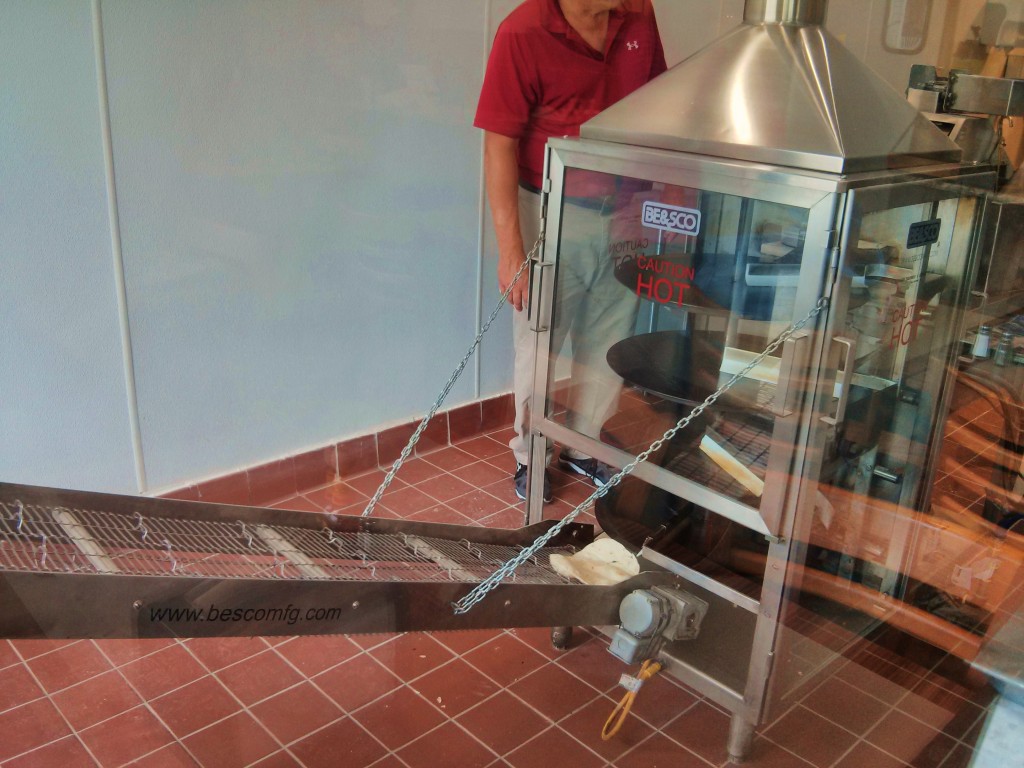 The tacos themselves are made to order from a variety of ingredients — which you select following a three-step process. For breakfast tacos, first you pick your main ingredient (from chorizo to bacon to carnitas, and more), then you select the style of eggs (regular scrambled or "Mexi" — spiced up with a salsa) and finally the toppings (cheeses, potatoes, peppers and onions, and more). For lunch tacos, it's pretty much the same process with different fillings (shrimp! no eggs) and toppings (including kale and spinach). There are a few pre-defined speciality choices — including "The Gringo" (your basic bacon, egg and cheese)  and the "Ron Swanson," named after the meat-eating character on Parks and Recreation. The tacos are clearly lovingly prepared and delivered for consumption as quickly as possible.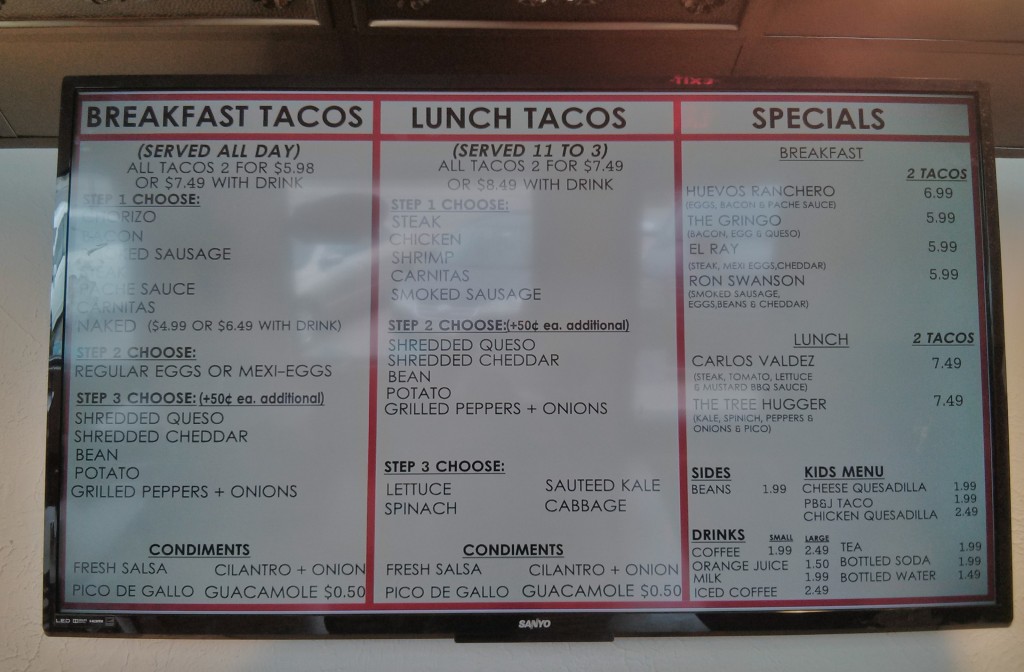 Garcia's Tortilla House is open Tuesday through Saturday, from 7:00 AM until 3:00 PM, and does not yet have a website.
Check it out. These tacos are worth traveling for.