Events
Each week Glimpses will focus on a cool thing happening in or around Charleston. Check it out!
Nothing says "it's cold outside" in the Lowcountry better than an oyster roast. And throw in some chili and a good cause, and it's really a great way to warm up.
This Sunday, from 2:00-5:00, there will be all you can-eat-oysters and the celebrity chef-judged chili cooking contest, along with an open bar with craft beer and wine, prizes, live music lots of stuff for kids (including face painting and a jump castle) at the South Atlantic Bank Oyster Roast and Chili Cook-Off. This is all to benefit the Florence Crittenton Programs of SC, which provides education, counseling, medical care, social support and a safe haven for young pregnant women and young mothers in need. The event will take place at Alhambra Hall in Mt. Pleasant, which also offers fantastic views of the Charleston peninsula and harbor.
For more ticket prices and more information, you can find it all here.
And if you are still hungry, feeling really generous and want to eat amazing food by almost 30 of the top chefs in Charleston, as well as to contribute to a fantastic Lowcountry cause, please check out the 16th Annual Chef's Feast to benefit the Lowcountry Food Bank's childhood hunger programs. This will also take place on Sunday at 6:00 PM. For more information please click here.
If it's Valentine's Day weekend in Charleston, that means it's time for the Southeastern Wildlife Exposition (SEWE).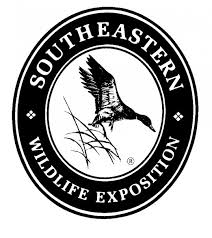 The largest event of its kind in the United States, this three day extravaganza celebrates wildlife and nature through fine art, conservation education, sporting demonstrations, food and drink. And nothing fills the streets of Charleston with people wearing khaki and camo like SEWE (approximately 40,000 people will attend)!
Since 1983 (and, full disclosure here — my wife was one of the early executives and creative forces of the expo), SEWE has been a fun way to spend a day or three, as the Expo really takes over the city. Shuttle buses move the crowds from venue to venue, which range from Brittlebank Park on the Ashley River, to Marion Square, to the galleries of King Street and the halls of Charleston Place.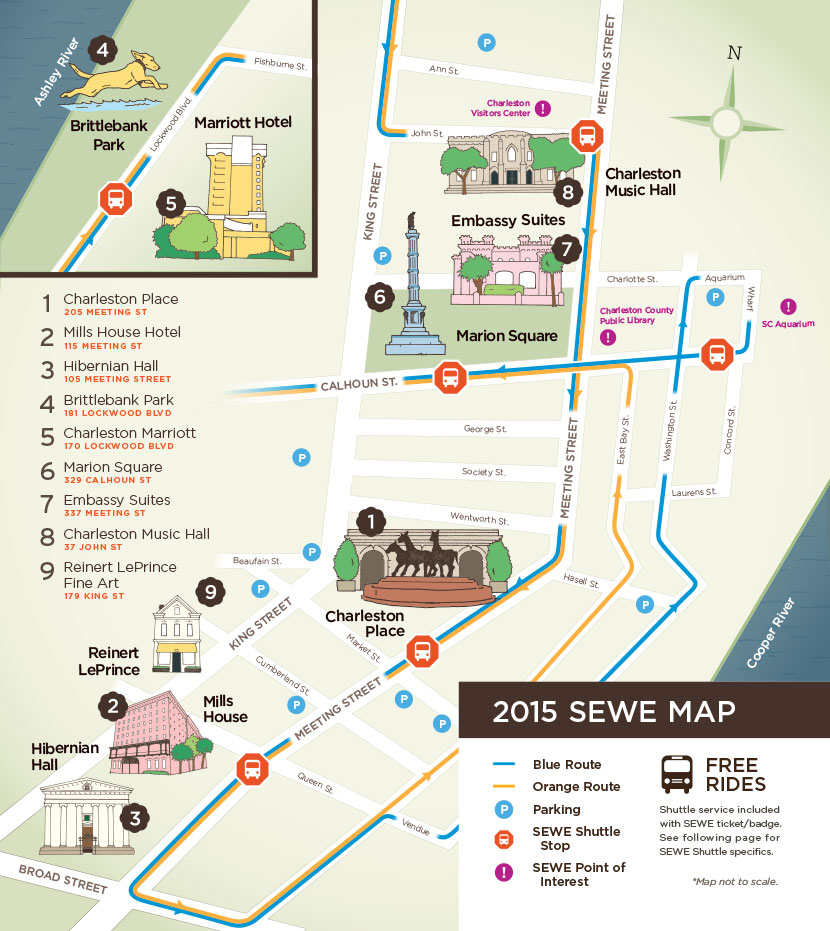 While there is more than plenty to do, be sure to catch the Dock Dogs at Brittlebank Park and the Center for Birds of Prey flying their raptors at Marion Square. Oh yeah, there is LOTS of art too.
For all the information, ticket prices and anything else you want to know about SEWE, check out their website… and have a great time.
Seafood is part of the heart and soul of the Charleston and the Lowcountry. And to make sure that there are enough fish in the oceans for us to eat and for the fish species to thrive, the wonderful SC Aquarium has created a sustainable seafood initiative (Good Catch) — partnering with some of Charleston's fantastic restaurants to encourage them to to serve local, seasonal seafood in ways that benefit both them and prevents the depletion of the fisheries.
On Friday, February 6th, the Aquarium is hosting the Good Catch Oyster Fest to help support this initiative. It's one-of-a-kind oyster festival featuring some of Charleston's best local cuisine. There will be responsibly-sourced oysters from St. Jude Farms; sustainable seafood dishes from Good Catch partners Fish Restaurant , Fleet Landing Restaurant & Bar and Pane e Vino; a full bar including craft beer from Holy City Brewing; and live bluegrass music by The Bluestone Ramblers. The cost is $40 for general admission and $30 for Aquarium members.
Not only is this a good cause, if you haven't been to an event at the Aquarium, it's quite the scene! You can find more information here.
One of the things you learn living in Charleston is that there are a lot of people that just love reenacting battles — especially from the Civil War. On Saturday, January 30th – Sunday, February 1st, the Battle of Charleston (and a few others — including some from WWII and Viet Nam) will be taking place. Heck, they're even throwing in some pirates!
There will be three skirmishes a day at Legare Farms on John's Island… just a short drive from Charleston.
And to keep you in the mood, there will also be a reenactors dinner — serving fried chicken, coleslaw, beans, bread and tea. But you have to bring your own utensils.
More information can be found at the Battle of Charleston website.