This is a typical Sunday night supper in our household — that couldn't have been more Charleston.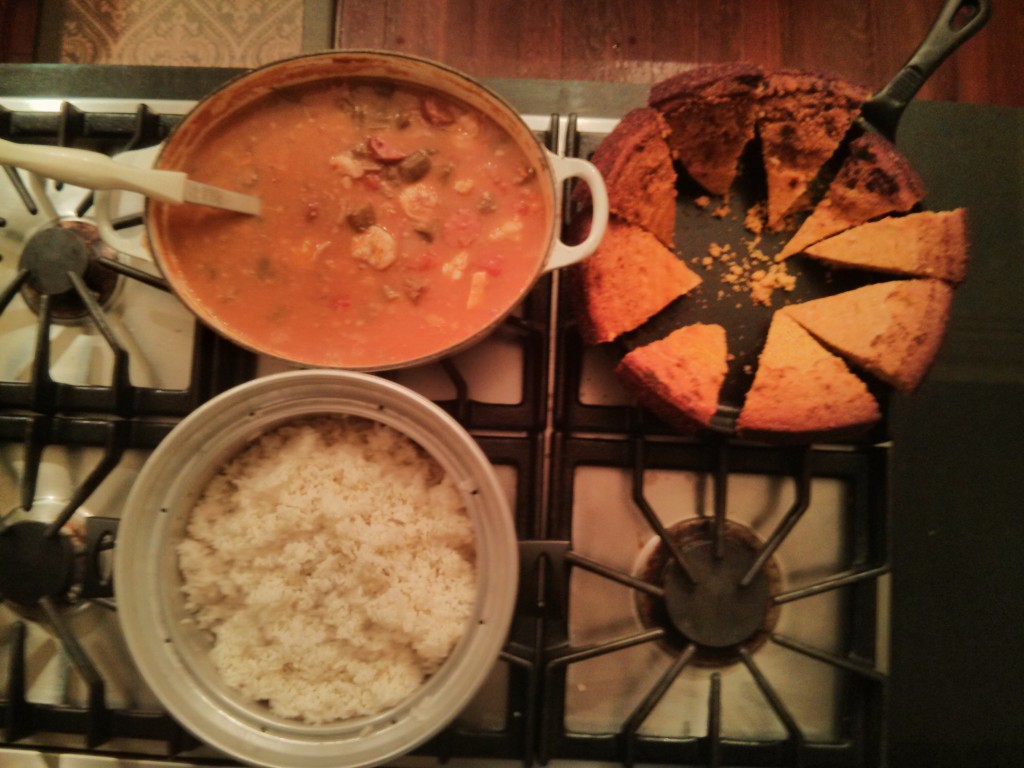 The main course was "Tuesday" gumbo — made from a Matt and Ted Lee recipe using items purchased last summer at the Charleston Farmer's Market (and frozen the same day for winter suppers). The gumbo had organic okra from Mr. Joseph Field's farm and wonderful local Charleston shrimp caught by a Shem Creek shrimper. Homemade shrimp stock, which was created during the summer, was used as the cooking liquid for the gumbo. The rice was Carolina Gold Rice ("Sustainably Raised and Field Ripened; Hand Harvested, Fresh Milled") bought from Celeste Albers at Green Grocer and prepared in a Charleston Rice Steamer. The cornbread was made in an heirloom cast iron skillet which had been my mother-in-law's.
What a delicious, wonderful way to wrap up the weekend!