After writing about the best spots for sandwiches in Charleston, and declaring that Butcher and Bee was the best source, I had a lunch experience that requires an amendment to the first posting. Artisan Meat Share leaps to the top of the list.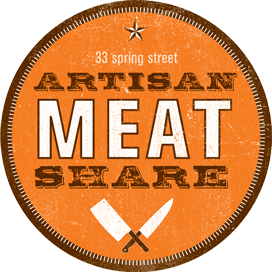 While a bit oddly named (it actually has roots back to a meat-based CSA-like concept started in 2009), this cool little hole in the wall spot on Spring Street (right off King Street) has some of the most impressive sandwiches I have ever seen or eaten. Created by Chef Craig Deihl (of Charleston's Cypress restaurant), the menu at Artisan Meat Share is fairly jaw-dropping. While, not surprisingly very meat oriented — including Knuckle, Braunschweiger, Bun Mi and Pastrami — you can also get an impressive Tuna Nicoise sandwich and a couple of good looking salads.
I had the Pâté Melt, which is a very high end version of a Patty Melt (Pâté… Patty, get it?). Made with their own-made (as are all their goodies) pâté, and garnished with pickles, Swiss, mustard, and bitter greens and served on grilled challah bread, it was an amazing bite.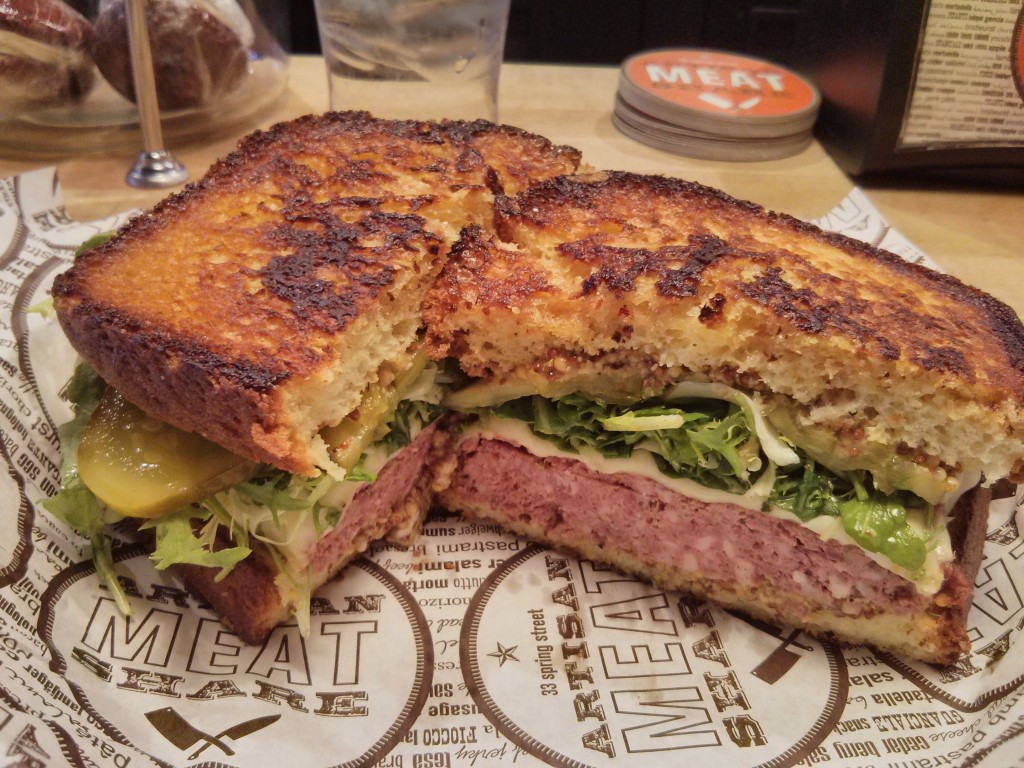 The sides are also pretty cool, including a Pea & Peanut Salad, which can be seen here in front of the Porchetta ('nduja, pork cracklins, watercress, caramelized onions, and mayo served on a  ciabatta),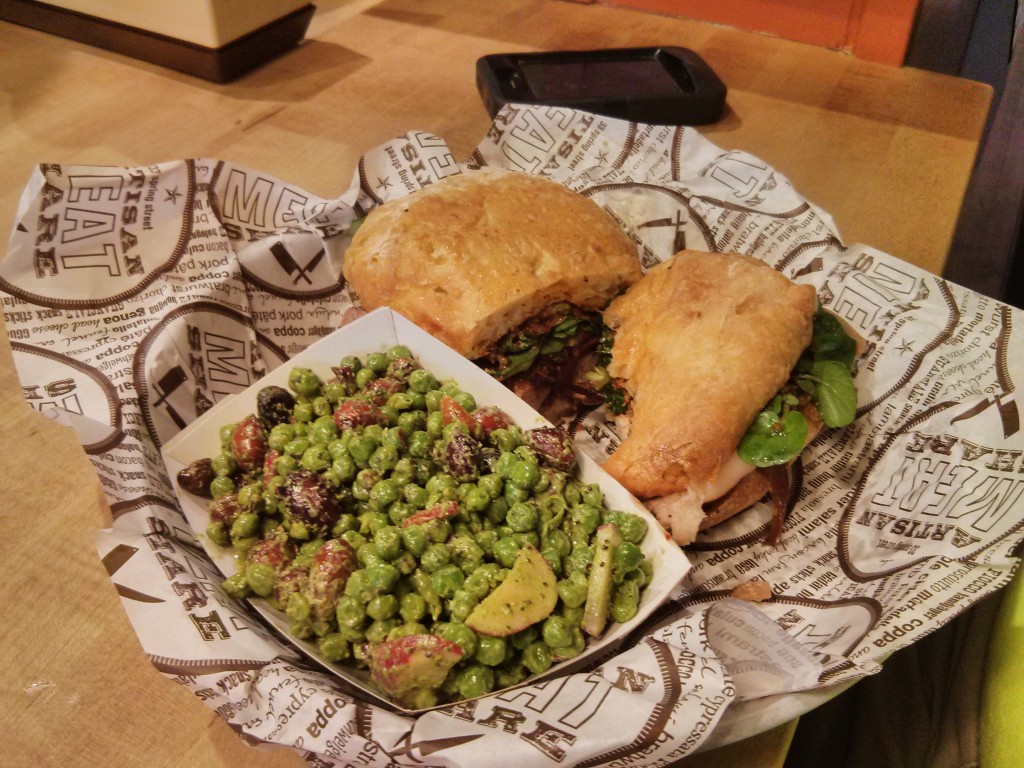 and a Local Bean Salad , which is in front of the Italian sandwich (house cured meats, Auricchio provolone, shaved lettuce, onion, tomato, pepper rings, AMS sub sauce served on a sub roll).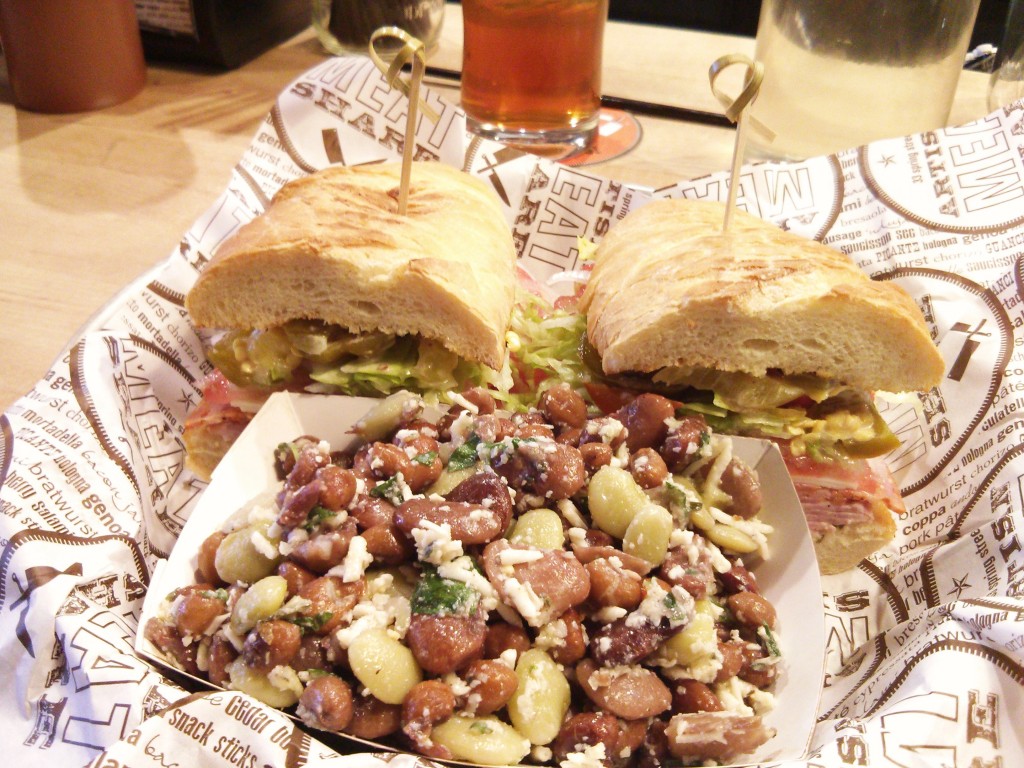 All the meat and produce is sourced from local and regional farms, so everything is super fresh and high quality. The portions are big, so bring your appetite.