Real Estate
Charleston is full of fascinating properties. Glimpses takes a look at some that are on the market.
Located at 32 Legare Street, one of the premier residential streets in Charleston, the Sword Gate House was put on the market a few years ago for $23 million. The good news is that it is now listed for just a cool $18.8 million.
 Built in 1808, this 9 bedroom, 15 bath house encompasses 17142 square feet on .87 acres of land.
Included in this space are:
Entrance hall with grand curved stair, Drawing room, Master study, Ball room, Library, Dining Room, Breakfast Dining Room, Family room with small kitchen and full bath, Commercial Kitchen,…Master suite with his and hers dressing rooms and spacious bath, Two guest Bedrooms each with full bath, Fitness room, Gift wrapping room, Wine cellar, Butler's quarters and Maid's quarters. The Carriage House features a full guest apartment with kitchen and bath, and a Servant's break room with small kitchen and powder room and an additional apartment.
Phew.
If you're wondering how it got its name, the gates are very famous… and you can see the eponymous weaponry.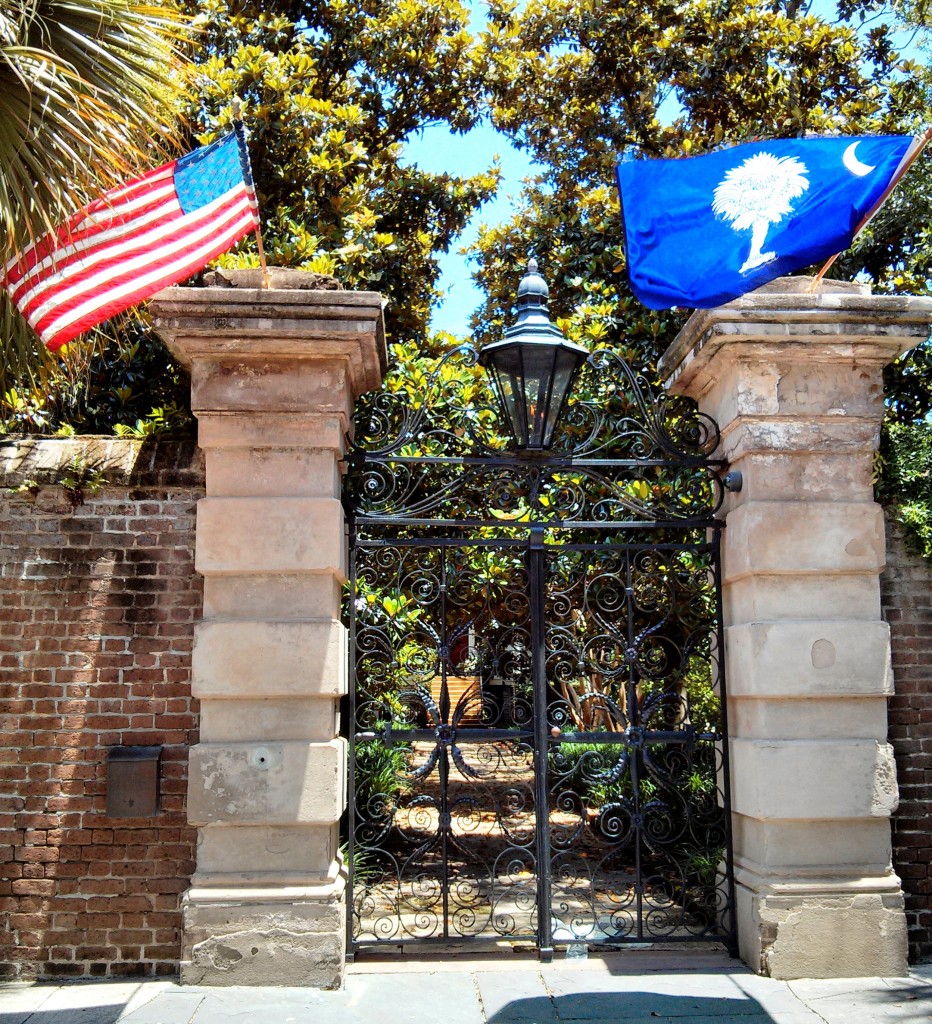 For more details and lots of interior photos, please check out this site.
Take a stroll by and see what you think.