Charleston City Hall is a fascinating building and one that most people probably do not think to set foot in for something other than City business. It's really worth the visit.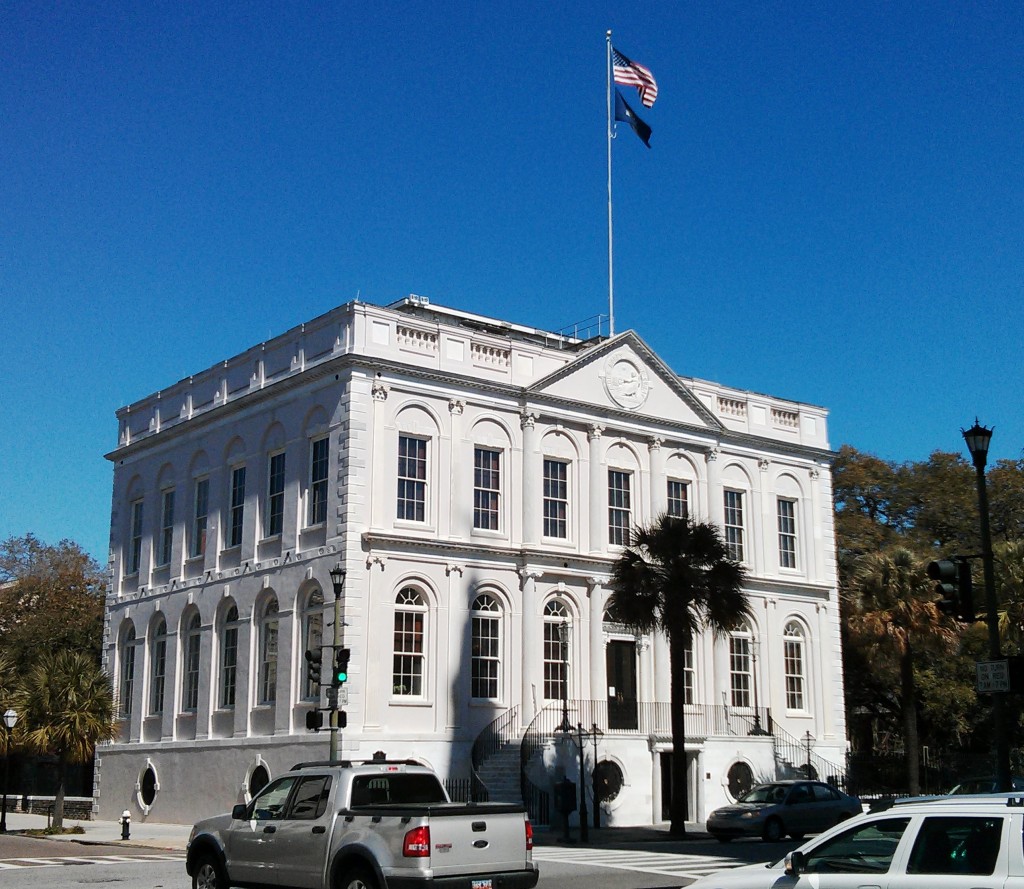 Built in the early 1800's as one of the original branches of the First Bank of the United States, it became Charleston's City Hall in 1818. Its primary function today is as home to the Mayor's office and City Council Chambers. Various historical artworks are on display in the building, particularly in Council Chambers. The most famous piece of art is a painting by John Trumbull of George Washington during his visit to Charleston in 1791 — and, very significantly, Washington's horse.
While renowned as a one of the best portraits of Washington, the thing that really distinguishes this painting is what Trumbull has the horse doing over the Charleston skyline. See for yourself: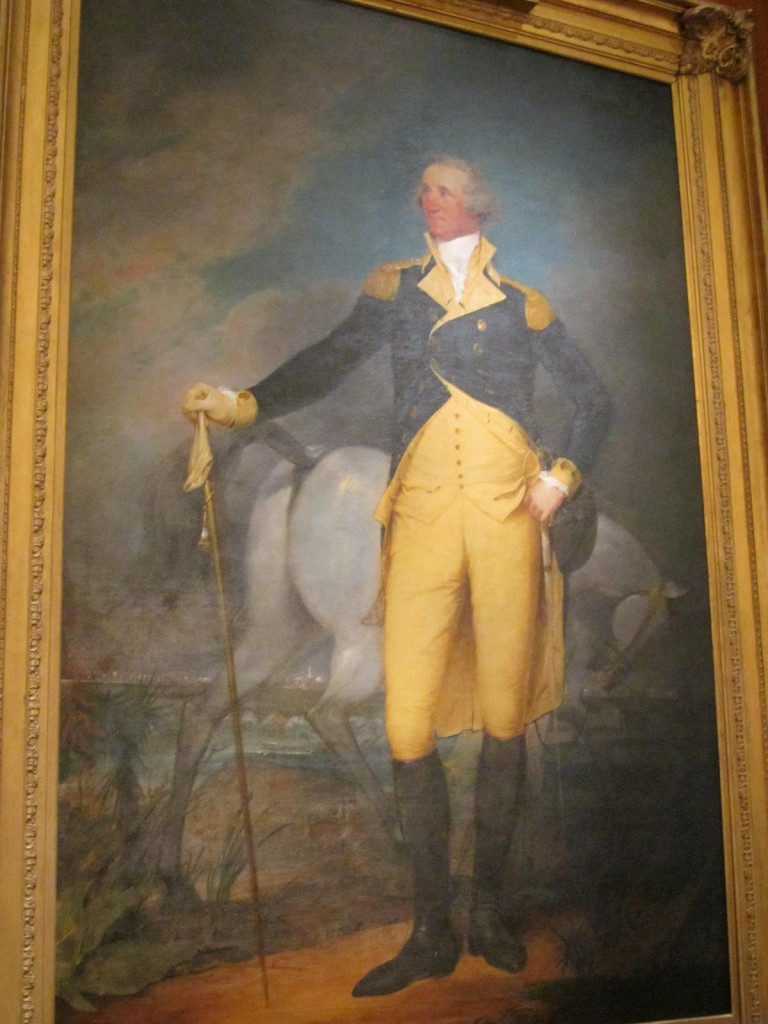 The story goes that Trumbull was so angered that his first painting had been rejected by the city fathers, after they had accepted his second effort he reversed the horse so it is about to relieve itself on the city!
The building also serves each spring as the opening stage for the world famous Spoleto Festival USA performing arts extravaganza. Dignitaries herald the opening of the Festival from the top of the building's front steps each year. It's always a wonderful day in Charleston.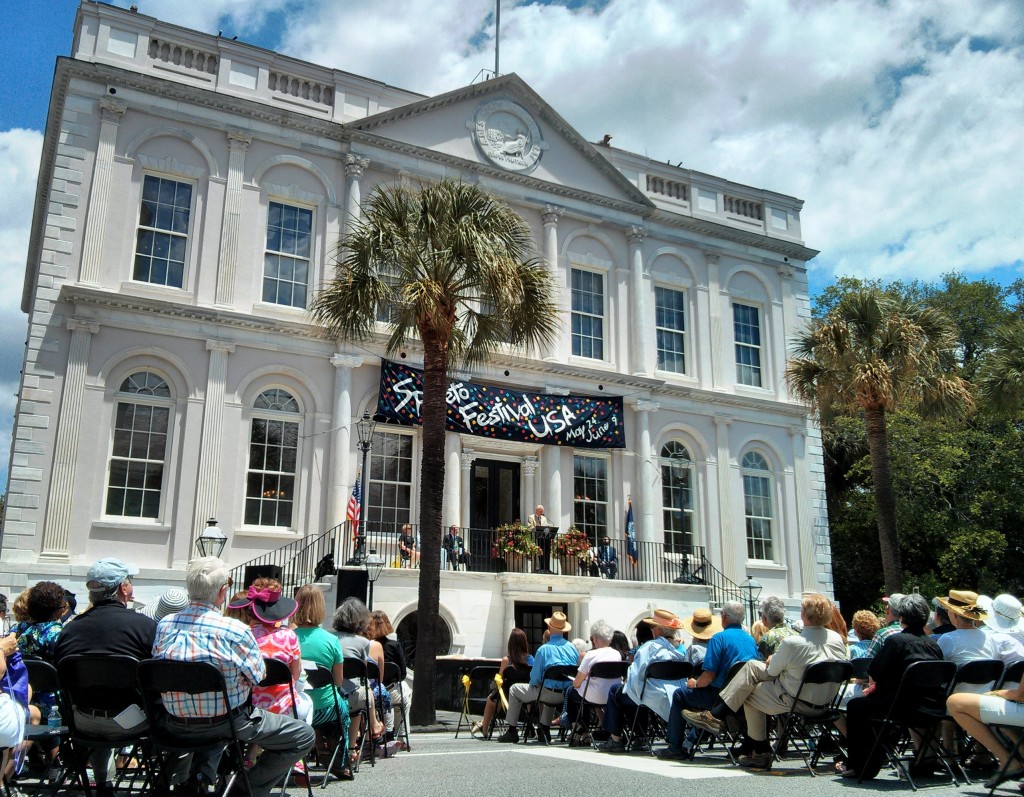 If you visit City Hall, you may run into it's current most famous occupant, Mayor Joseph P. Riley, Jr. Now in his 40th year in office, not only is Mayor Riley the longest serving mayor in the United States, but arguably the most influential. Plus, he's a huge baseball fan and a really nice guy. Here's the Mayor in his office, posing for the official Glimpes portrait (no horses allowed).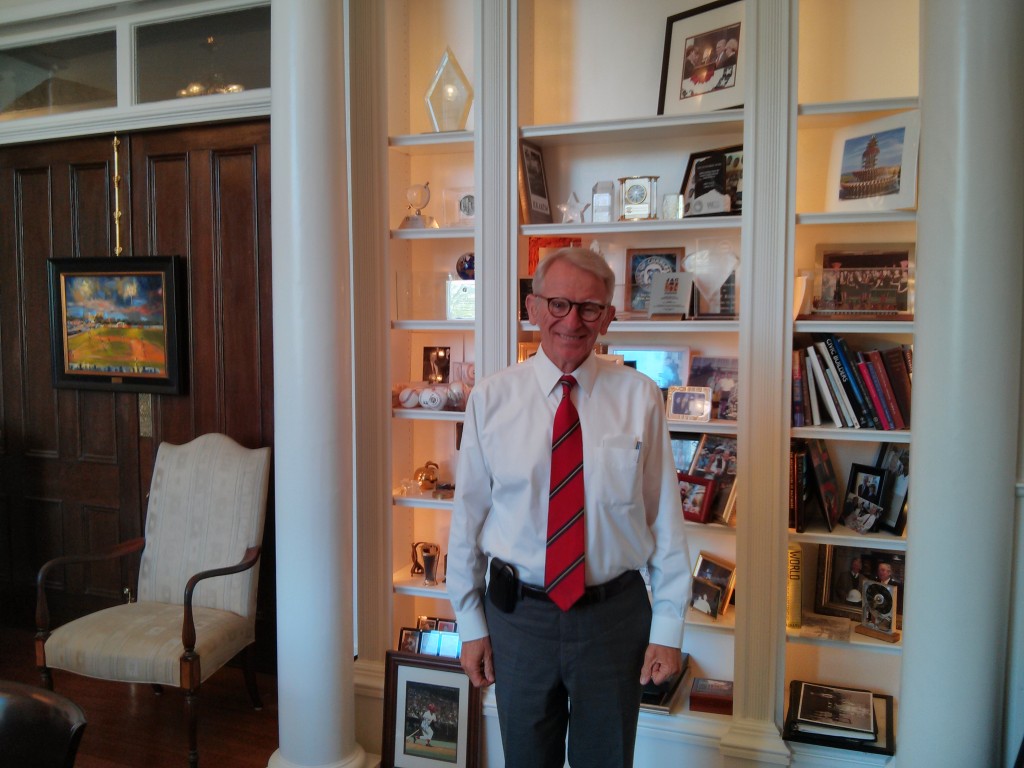 As one of the anchors of the famous Four Corners of Law, City Hall is located Broad and Meeting Streets intersect. Visitors are welcomed and encouraged.