One of my all time favorite buildings in Charleston is the Old City Jail. Located on Magazine Street, the Jail opened in 1803 as South Carolina's first formal prison. It operated continuously as a jail until 1939, after housing some of the South's most notorious inmates — including pirates, slaves, Civil War soldiers, and Lavinia Fisher… America's first female serial killer. Not surprisingly, it's now considered to be one of Charleston's most haunted buildings (Lavinia has repeatedly been spotted there, haunting the Jail in her wedding dress. But that's a story for another time.).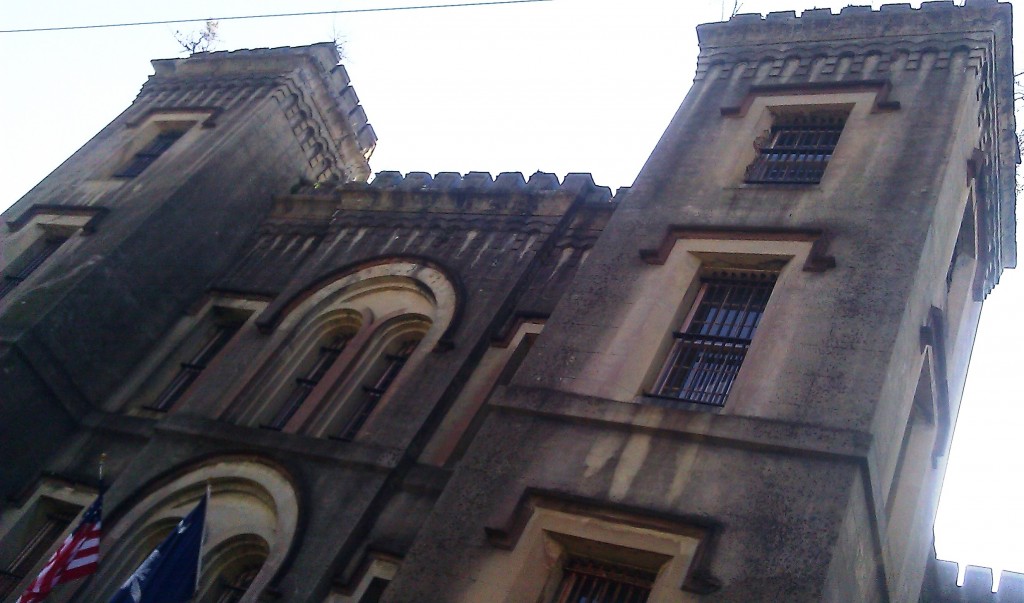 Originally four stories tall, the Jail was damaged in the earthquake of 1886 and the top story had to be removed. An octagonal building, designed by the famed architect Robert Mills, was added to the rear of the original structure in 1822. Despite its intended role and inherent spookiness, there are incredible architectural details throughout the building, giving it a distinctive beauty.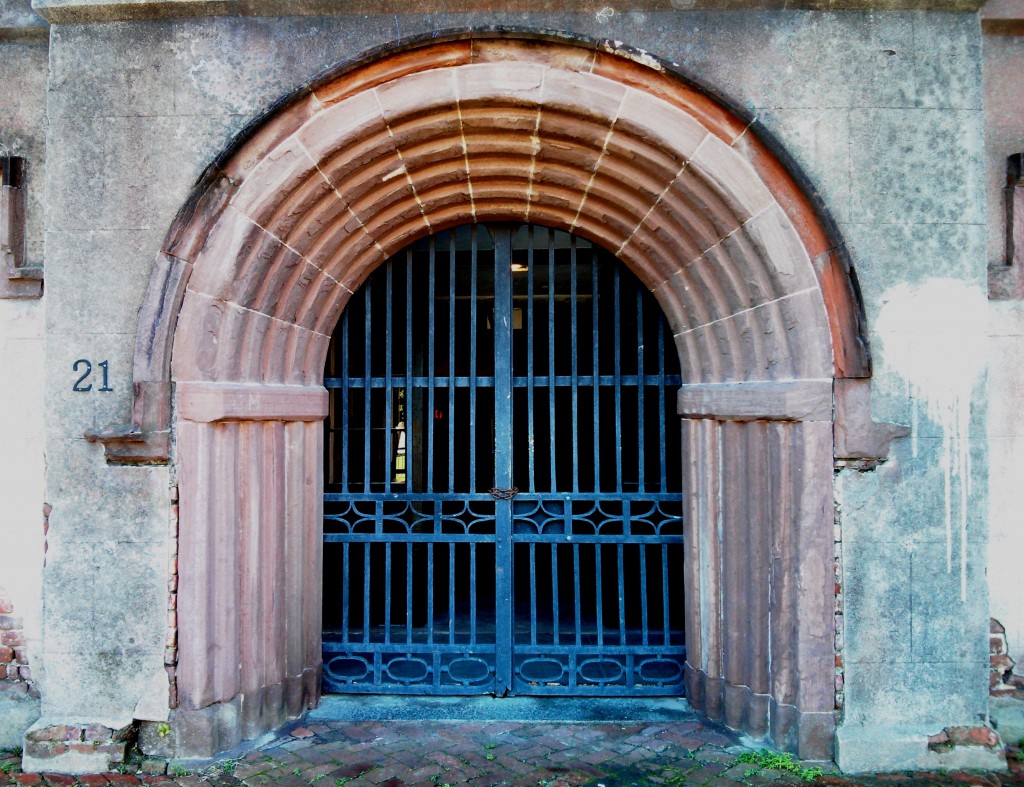 After closing as a jail, the building lay fallow and was also used for a variety of short-lived purposes. Ultimately, the non-profit School of the Building Arts (now the American College of the Building Arts) began its stabilization and restoration.
Today, access to the Jail can be had through Bulldog Tours — which runs a haunted Jail tour. You will get to experience the Jail in all its spooky best. Not only is it worth taking a tour to see the fantastic building and learn its history, you might be on of the (un)lucky ones to run into Lavinia or her friends.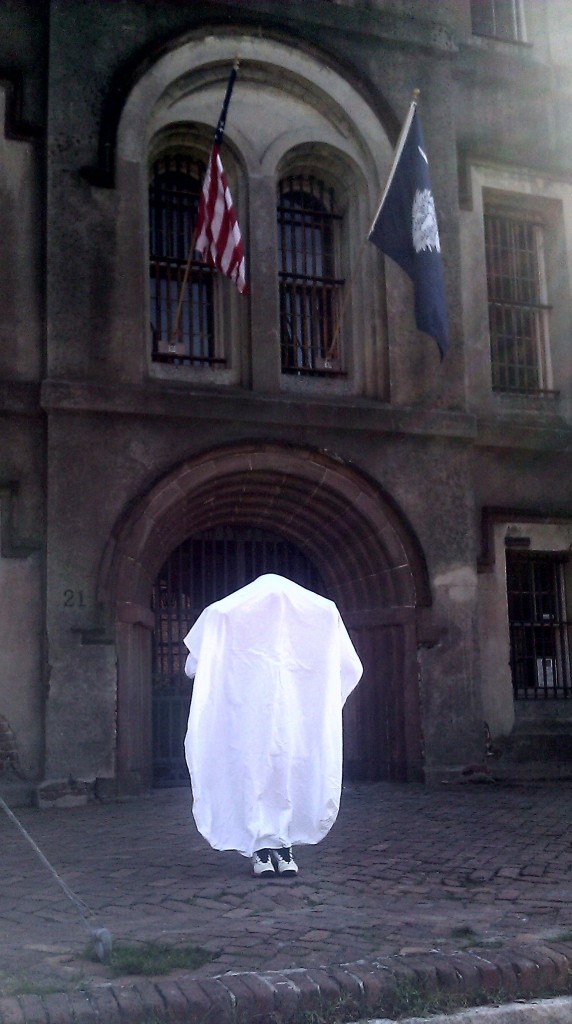 (Disclaimer: This is not an actual ghost.)