The heart of Charleston, both geographically and in terms of action, is Marion Square.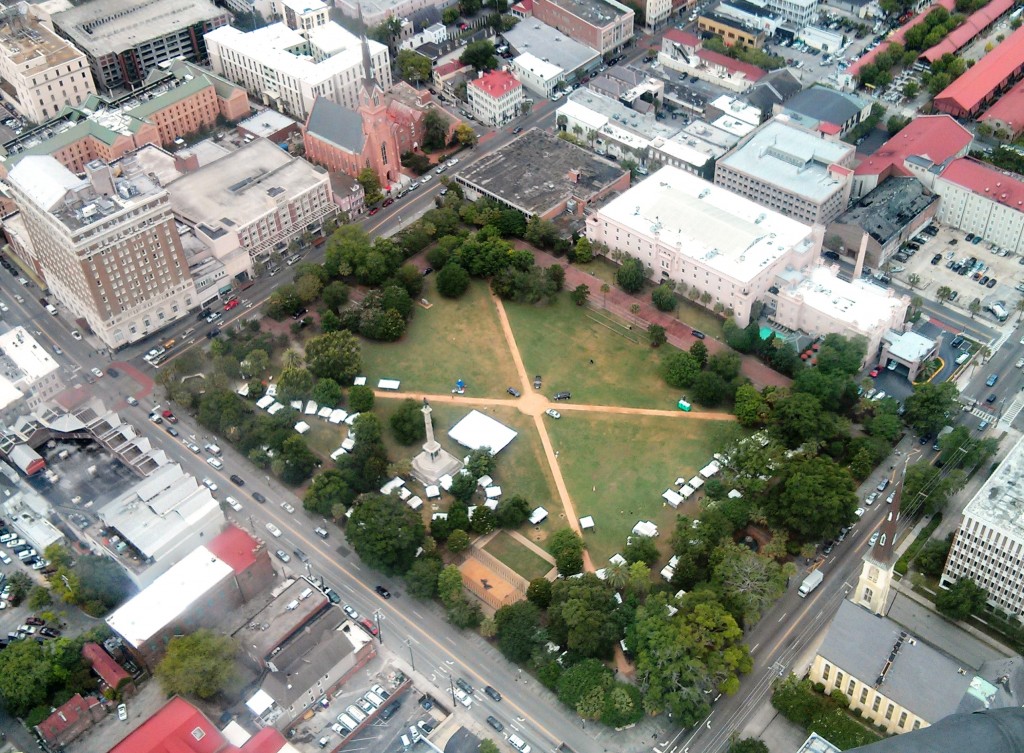 Named after Francis Marion (the Revolutionary War hero nicknamed the "Swamp Fox"), the Square is bounded by three of the major downtown Charleston Streets (King, Calhoun and Meeting) and the Old Citadel Building (now an Embassy Suites hotel) to the north.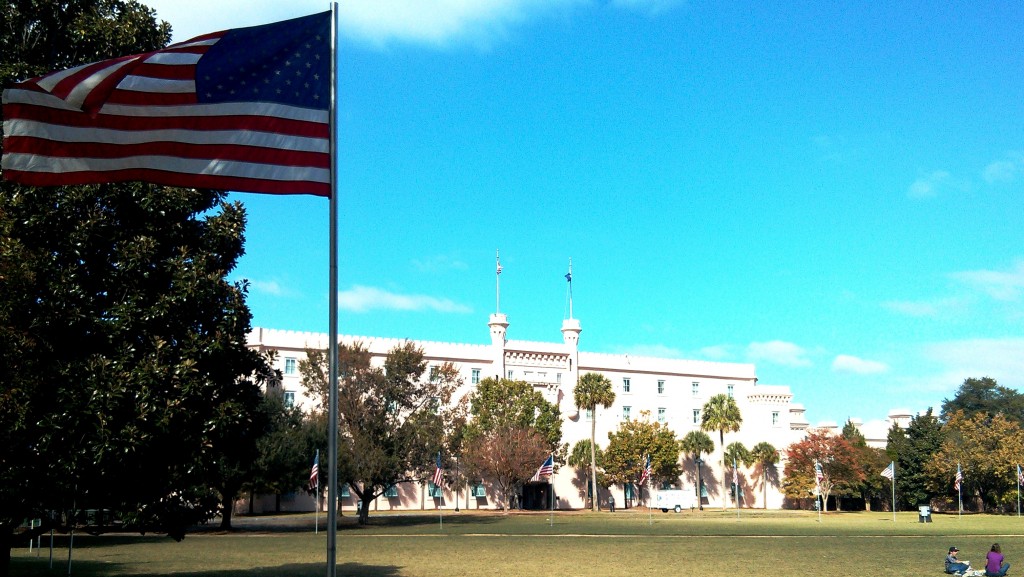 This large open space has historically been used as a military parade ground and now is home to to the fantastic Charleston Farmers Market (every Saturday from April through Christmas)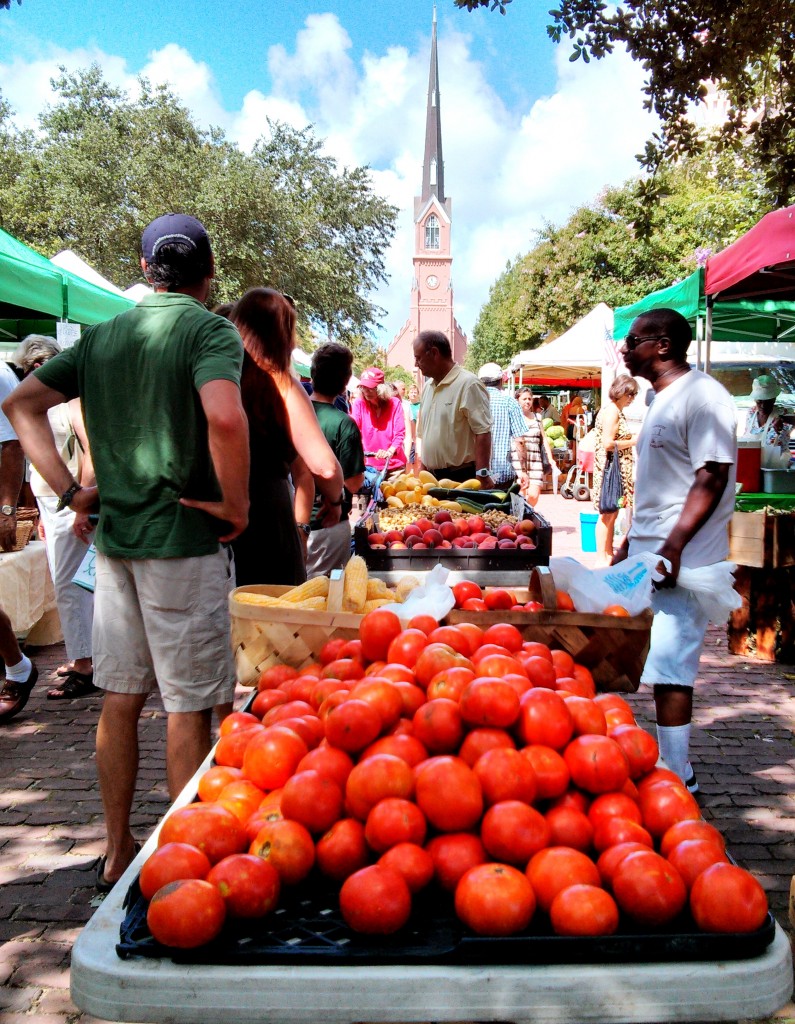 and many amazing short duration events (the Southeastern Wildlife Expo, the Piccolo Spoleto Arts Festival, the BBT Charleston Wine + Food Festival… to name just a few). It's also well known as a popular "beach" for the locals and students at the College of Charleston.
The Square is home to many monuments, including the dominating statue of John C. Calhoun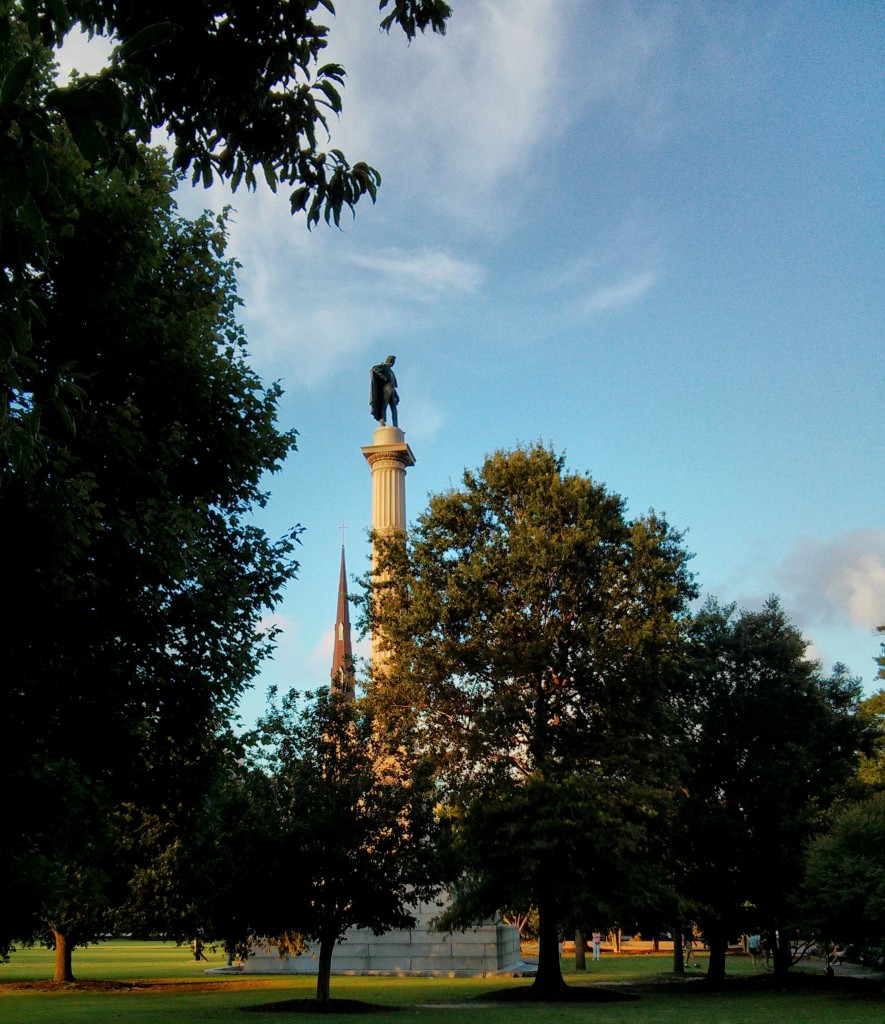 and a Holocaust Memorial.
It's a great place to hang out, have a picnic or just watch the people go by. There's even free Wi-Fi Internet access throughout the park to help you stay connected
You can walk to Marion Square from pretty much anywhere in downtown Charleston. Take a stroll and enjoy the Square.