Chicken wings are one of those menu items that you can find in almost every restaurant — from chicken focused spots (Kickin' Chickin) to wing specific places (Wild Wing Cafe) to just about every bar/restaurant in town — even at the renowned Husk. Some are really good (some not so much), but few are memorable. Then there are the wings at Swig & Swine.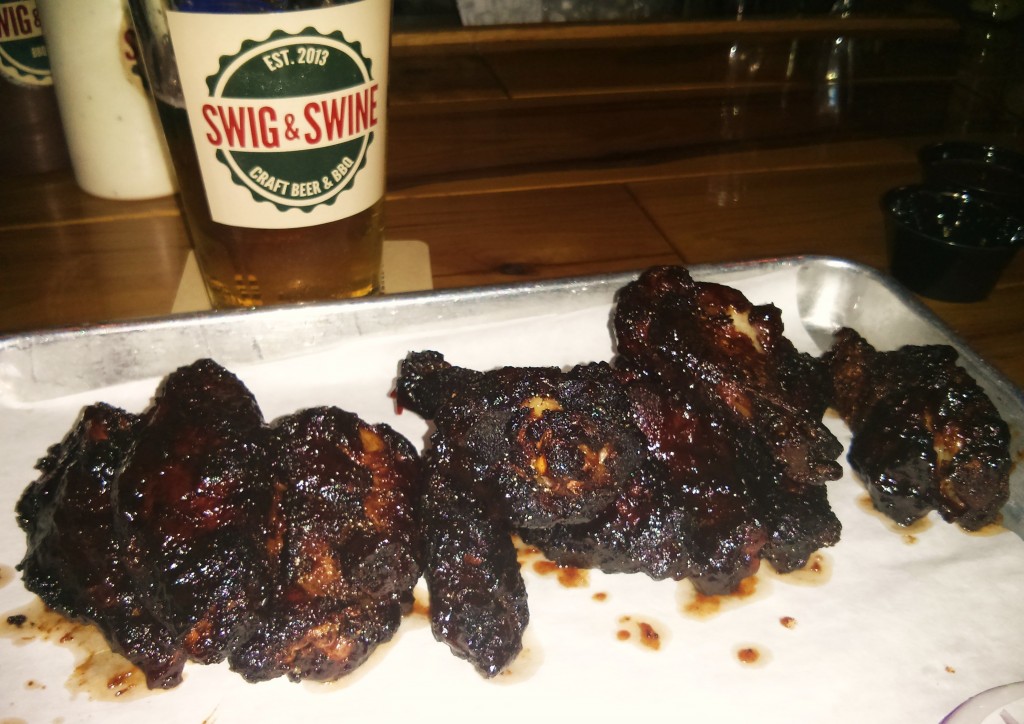 These wings are thickly slathered in a delicious sauce and smoked…wow. They deliver their flavor with a satisfying crunch and extremely messy fingers.
Not far from downtown Charleston in West Ashley, the wings (and the other meats from the smoker) are worth the trip.