asks Barbara W. from Cleveland, Ohio.
They are Crepe Myrtle trees, Barbara. Ironically, despite how stick-like they look in the winter, Crepe Myrtles are the longest blooming plants in Charleston. Here's one in full bloom: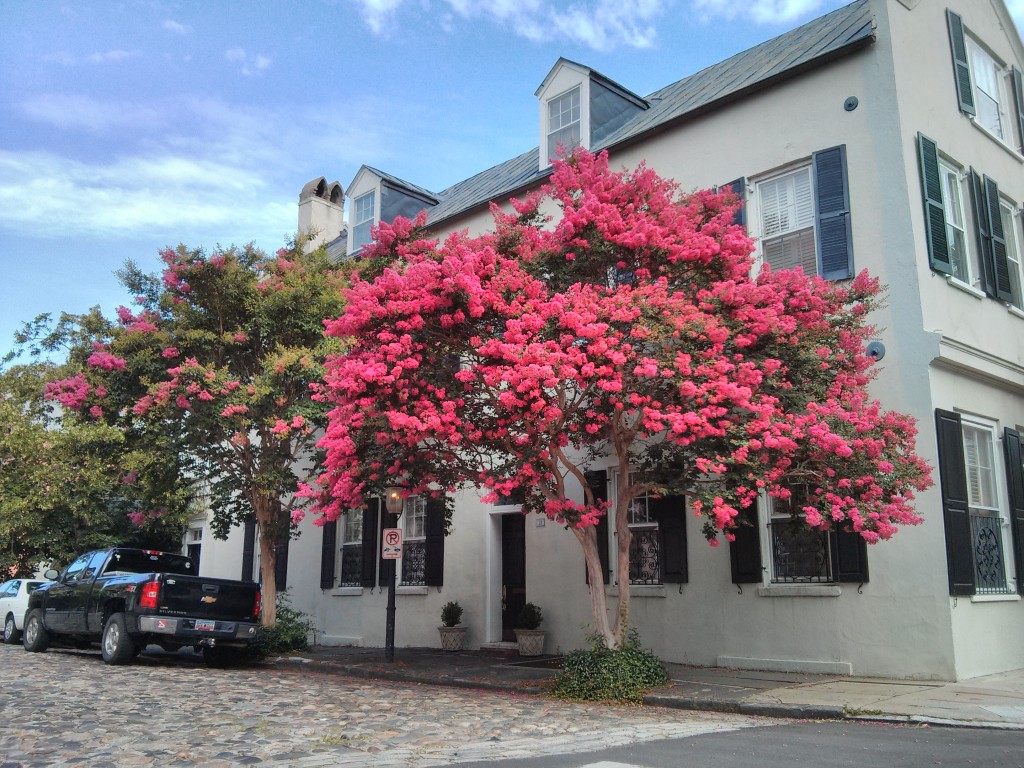 The peeling bark, which is characteristic of the Crepe Myrtle, does give it a bit a weird, almost dead appearance in winter. They are, however, well loved and appreciated here.