asks Mike R. from Chappaqua, NY…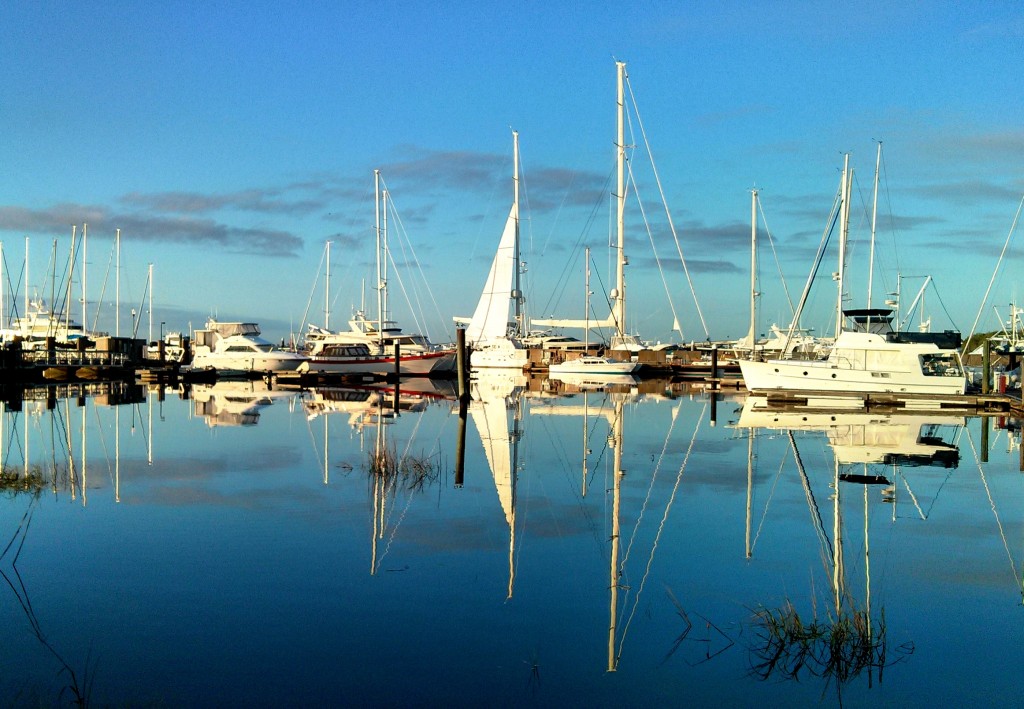 There is an incredible variety of water in and around Charleston — creeks, rivers, the harbor, lakes and, of course, the Atlantic ocean. While you can rent just about any watercraft (from kayaks and paddle boards to power and sail boats) or take cool organized exploration or fishing expeditions, perhaps the quickest and easiest way (and most economical) is to take the Charleston Water Taxi.
The Water Taxi runs between Charleston (with stops at the the Aquarium/Maritime Center and Waterfront Park) and Patriots Point in Mt. Pleasant. Not only will you get wonderful views of Charleston, the Ravenel (CooperRiver) Bridge, the USS Yorktown and other sights, it's a great way to see some of the dolphins that live in the area up close and personal.  And to top it off, it's only $6.00 for a one-way ticket or $10 for an all day pass .
Whatever way you choose, getting out on the water in Charleston is a memorable experience.