asks Terry C. from Port St. Lucie, Florida…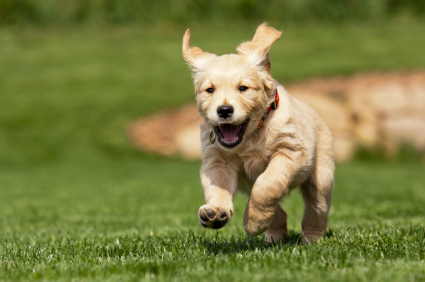 Charleston is a very dog friendly city, Terry.  Depending where you will be staying down, there are a few really good options for your dog to be able to run off the leash.  One of the most scenic is at Hazel Parker Playground. Right off East Bay Street and along the beautiful cobble-stoned South Adgers Wharf, while your pooch is romping around you will have wonderful views of the ships coming in and out of Charleston Harbor.
Other good places for dogs to play downtown are the Horse Lot (between Ashley Avenue and Chisholm Street, right below Broad Street) — which comes stocked with pre-chewed tennis balls to throw and chase, Cannon Park (just below Calhoun Street between Ashley and Rutledge Avenues),  Brittlebank Park (right on the Ashley River, above the Crosstown) and even White Point Garden (at the tip of the peninsula) — but be very careful, as there will be many people… early morning is the best time for dogs.
The Taj Mahal of Charleston dog parks is, however, at James Island County Park. With four acres of open grass for the dogs to run, it's a good thing there is a dog beach and lake for them to cool off and relax in — or swim out and chase balls. While there is a small fee to get in to the park, it's a great destination for dog and human alike.