What could be better for Valentine's Day than a chocolate cake made from a Charleston Cake Lady recipe?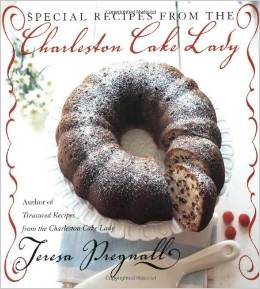 When he was growing up, this cake was made by Mrs. Pregnall for her son Wally… and now his wife Karen makes it for him too. My wife is going to make it for me for Valentine's Day!
Ingredients
1 package (18.5 ounces) butter recipe golden cake mix
1 cup sour cream
3 tablespoons Dutch processed cocoa mix, sifted
2/3 cup vegetable oil
1/3 cup granulated sugar
3 large or 4 medium eggs
Instructions
Do not preheat the oven. Spray a 12-cup Bundt pan with vegetable cooking spray.
In a large mixing bowl, combine the cake mix, cocoa, sugar, sour cream, and oil and beat on low speed just to blend. Add the eggs and blend well. Increase the speed to medium-high and beat for 5 minutes.
Pour the batter into the prepared pan and set the oveb temperature to 325 degrees. Bake for 55 minutes, or until a cake tester inserted in the middle of the cake comes out clean. Cool the cake in the pan.
Enjoy… and have a wonderful Valentine's Day, Charleston Cake Lady-style!